Coronavirus, trade war take toll on trans-Pacific volumes through April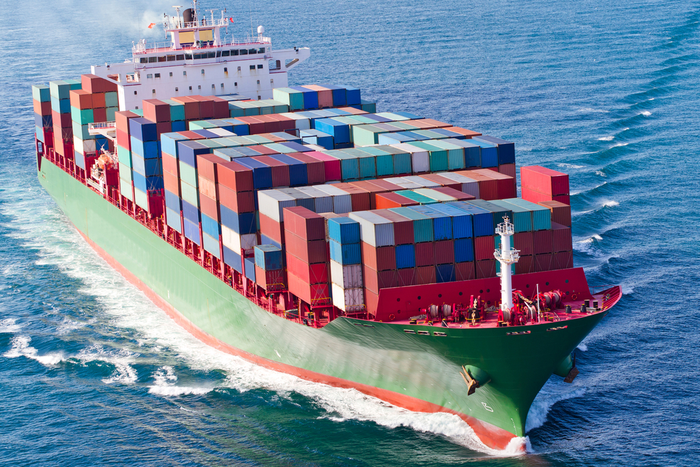 Total container volume carried by the top 15 lines in the US trade with Asia fell 7.2 percent through the first four months of the year, but a recent spike in imports from Asia and a cut in blank sailings this summer should stem declines going forward.
Still, with the ongoing US-China trade war and prospects for a strong holiday shopping season dimming due to the coronavirus disease 2019 (COVID-19), containerized imports from Asia are forecast to remain well below last year's volumes as carriers prepare for the traditional peak shipping season in late summer and fall.
"Getting 40 million people back to work will take time, especially with many fearful of catching the virus and staying home. That makes a rapid return to an economic boom unlikely," Ben Hackett, principal of Hackett Associates, which publishes the Global Port Tracker with the National Retail Federation, said in the group's June report. Global Port Tracker has forecast year over year double-digit declines in imports each month through September and a 7.9 percent decline in October.
The top 15 trans-Pacific container lines account for more than 99 percent of two-way US–Asia trade. US imports carried by those lines in January–April declined 7.9 percent from the same four months last year, while exports fell 5.5 percent, according to PIERS, a sister company of JOC.com within IHS Markit.
Carriers' individual market shares in the trans-Pacific trade in recent years have been relatively stable since the Hanjin Shipping Co. bankruptcy in August 2016 and the consolidation of carrier vessel-sharing alliances from four to three in 2017. HMM dissolved its partnership with the 2M Alliance of Maersk Line and Mediterranean Shipping Co. in April and became a full member of THE Alliance of Ocean Network Express (ONE), Hapag-Lloyd, and Yang Ming Line.
A carrier executive noted that during periods of transition in the industry, such as when three Japanese lines merged their container operations to form ONE and when HMM joined THE Alliance three months ago, cargo volumes can be affected. HMM's total laden import and export volume in January through April, for example, declined 15.4 percent. During the transition period, there were some gaps of one or two weeks in services between the 2M and THE Alliance rotations, said the executive, who asked not to be identified.
On the other hand, HMM is expected to bring additional volume to THE Alliance this year as it adds port calls and increased coverage of the Southeast Asia market, the source said.
Blank sailings a big factor
The number of blank sailings deployed by the alliances has also contributed to carriers' performance this year. Carriers in the US-North American trades canceled more than 150 sailings from early February through April, according to Sea-Intelligence Maritime Analysis. However, the 2M and Ocean alliances have been more aggressive in blanking sailings than THE Alliance, and that has impacted the volumes carried by some individual lines, said Alan Murphy, Sea-Intelligence's CEO.
However, carriers in recent weeks have reinstated a number of sailings they had formerly announced would be blanked. This indicates that volumes have picked up in recent weeks and bodes well for carriers in the short term.
Last week, 21 percent of the capacity from Asia to the West Coast had been due to be blanked, but that number fell to 17 percent after carriers reinstated some sailings. Announced blank sailings for this week now stand at 9 percent, down from the 16 percent reduction in capacity originally planned, according to Sea-Intelligence's Sunday Spotlight newsletter.
Contact Bill Mongelluzzo at bill.mongelluzzo@ihsmarkit.com and follow him on Twitter: @billmongelluzzo.