China Merchants Port teams up with Alibaba and Ant
China Merchants Port Group, the biggest port operator in China, has signed a strategic cooperation agreement with e-commerce giant Alibaba, and its affiliate Ant Financial Group to create a new smart port platform.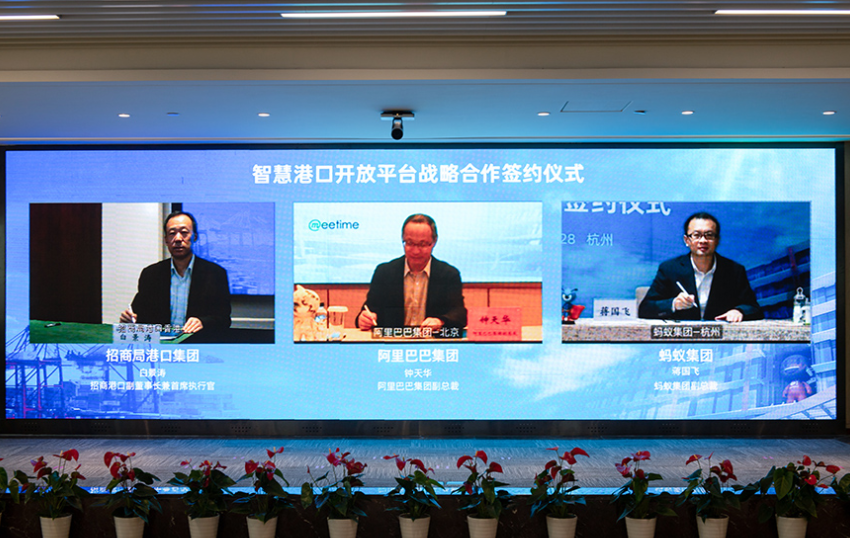 The three parties plan to integrate port services, internet, big data, and financial services, by innovating service models with the goal of building an open and interconnected digital port logistics ecosystem.
The new platform would be based on blockchain technology with the aim of facilitating trade by allowing buyers and sellers of goods to carry out contactless digital export and import transactions.
Furthermore, the trio plans to jointly provide support and services for world trade facilitation, carry out comprehensive, multi-disciplinary and in-depth cooperation in the countries along the "Belt and Road Initiative", and build a community of responsibilities, interests and shared future.
Digitalization and automation of operations in the port sector are gaining ground, especially in the wake of the coronavirus pandemic where remote operations are being viewed from a completely different perspective of health and safety.
Blockchain has the potential to boost port efficiency considerably as it would save time and money while cutting the red tape at the same time.
However, considerable processes and data streams are yet to be standardized and streamlined in order for this to be achieved.